You are here
Back to top
My Grief, the Sun (Paperback)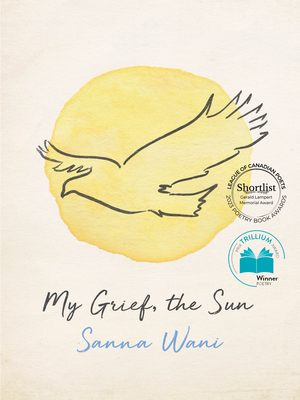 $19.99

Usually Ships in 1-5 Days
Description
---
Finalist for the 2023 Trillium Book Award for Poetry
Finalist for the Gerald Lampert Memorial Award
The highly anticipated debut collection from acclaimed poet Sanna Wani.
In Sanna Wani's poems, each verse is ode and elegy. The body is the page, time is a friend, and every voice, a soul. Sharply political and frequently magical, these often-intimate poems reach for everything from Hayao Miyazaki's 1997 film Princess Mononoke to German Orientalist scholarship on early Islam. From concrete to confessional, exegesis to erasure, the Missinnihe river in Canada to the Zabarwan mountains in Kashmir, My Grief, the Sun undoes genre, listens carefully to the planet's breathing, addresses an endless and ineffable you, and promises enough joy and sorrow to keep growing.