You are here
Back to top
Desert Apocrypha (Paperback)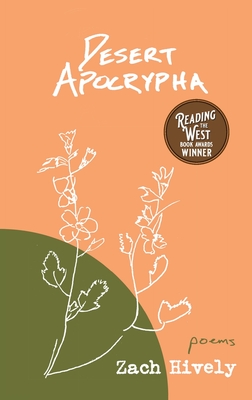 $15.00

Usually Ships in 1-5 Days
Description
---
Winner of the 32nd Annual Reading the West Book Awards.
When Zach Hively moved back to New Mexico, he found his new home not in the city but in the high desert, where things make a different sort of sense. Over two years, he wrote these five suites of poems from that place-feral and introspective, playful and mindful-and made a book that feels as analog as the desert itself.
These poems "are so richly spare, so warmly restrained that metaphor replaces stone and distance as it flows from the underground as apocrypha, as products of authenticity, outside the canon, saying through him what only he can say" (V. B. Price).